Dogs Central – Puppies For Sale to Dog Breeds A to Z & Much More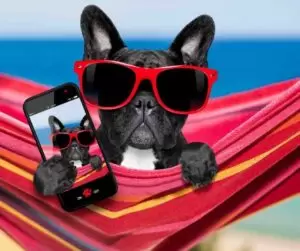 The French Bulldog, America's latest #1 Canine Sweetheart
Looking for information on dog breeds ? Want to find out where you can find puppies for sale near you by reputable local dog breeders? Want to learn the ropes on caring for your new dog or puppy?
Welcome to Dogs Central, where we're passionate about helping you understand, appreciate, and care for our furry friends better. Our goal is to be your go-to source for everything you need to know about dog breeds from A to Z, small dogs, finding puppies for sale by reputable dog breeders near you, adopting a dog or puppy, dog care, dog health, and even finding the perfect name for your new canine companion.
Dig right in, but be sure to bookmark our page so that you can come back for more. We're constantly adding new articles, dog stories, photos of different dogs and dog breeds and much more.
Whether it's an endless array of unique gifts for dog lovers, or an awesome way to find everything your dog needs right at your fingertips, our amazing online dog supplies, products and gifts sections are sure to please you. Our staff have curated the very best of everything for dogs and the people who love them, all at great prices and many with free shipping and other perks. Be sure to check it out and drop by often to see what\'s new!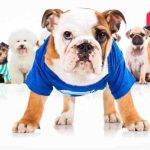 Discover in-depth guides on popular dog breeds across North America. Whether you're intrigued by small, medium, large, or even extra-large dog breeds, we've got you covered. Want a hypoallergenic or non-shedding dog breed?
We have a list for that too. Dive into our in-depth-to-the-max dog breed information guides to find the perfect dog for your lifestyle, whether you're a senior, a single dog lover, a family with young children, or someone looking for any type of canine companion.
Puppies For Sale Near You by Reputable Local Dog Breeders
Looking for the perfect name for your new four-legged friend? Browse through our extensive list of dog names categorized by breed, gender, and theme. From Spanish to French names, and from Science Fiction inspired to unique names for big or small dogs, we\'ve put together a plethora of options to spark your creativity and suit your dog\'s personality.
Choosing the right dog or puppy is an important decision. We\'re here to help you navigate this process with a comprehensive collection of articles on adopting or purchasing dogs.
You\'ll find a directory of reputable breeders for every breed we feature on the site, a classifieds section for rehoming dogs, and a directory of shelters and rescues searchable by breed and location.
Every dog owner wants their pet to be healthy and happy. Our Dog Care and Health section is packed with articles on crucial dog health issues, care advice, and breed-specific health considerations. Plus, our directory of local veterinarians and other health services ensures you have access to the best possible care for your dog.
Learn how to keep your dog looking its best with our grooming tips and advice. You\'ll also find a directory of local dog groomers, including mobile groomers who bring the salon to your home for a less stressful grooming experience – ideal for anxious dogs or those that prefer their own space. We even cater to cats looking for that perfect  "lion cut" or other grooming services.
Got a burning question about your dog? Ask Dogs Central! Our dedicated Q&A section provides a platform for all dog owners and enthusiasts to ask questions and share insights about our beloved pets.
Welcome to the Dogs Central family, where we believe every dog deserves love, care, and a well-informed human. Dive in and discover everything you need to know about man's best friend!
Dog Stories is a delightful compilation of heartwarming tales about our canine companions. This anthology captures the essence of the deep bond that exists between humans and their four-legged friends.
From inspiring stories of rescue dogs finding forever homes to humorous anecdotes about mischievous pups and their antics, Dog Stories offers a wide range of narratives that all dog lovers can relate to. Whether it's a tale of loyalty, bravery, or unconditional love, each story underscores the special relationship we share with our dogs and reminds us why they are considered man's best friend.